Jet Interior

At Textron Aviation (Cessna Aircraft) Wichita Kansas facility, I was part of a team of interns that included aerospace, electrical, mechanical engineers, as well as interior and industrial designers in Wichita, Kansas. We collaborated to develop a blue-sky concept and full scale mock-up of a medium class business jet cabin interior.
C O M P A N Y
Cessna Aviation (A
Textron Company)
Y E A R
2014
R O L E
Research, Concept generation, Project management, Full scale model
C O L L A B O R A T O R S
Textron Industrial Design, Engineering, Interior Design
Research


We began with a considerable amount of market research by interviewing Industry experts, pilots, and customers to understand our clients. We created three user profiles to keep a story in mind while designing.






User Profiles


Interviews with stakeholders, pilots, and customers, we identified potential users to ideate potential interior details and features.








Concept Development


Designated floorplans that were influenced by our insights were sketched and debated. By using a full scale representation interior, we were able to test our layouts based on human factors, FAA regulations, and most importantly the needs of a intended users.

Solution
Our goal is to design a flying experience that feels like a home in the sky.
Our inspiration comes from contemporary residences, hotels, and furniture.
We hope to create an aircraft that is not just a means of travel, but a lifestyle.
We propose that the aircraft should function as more of a residential space than reference transportation design.
Realization

The interior design intern and industrial design interns worked with Textron Aviation's industrial design team to further realize our concepts for the cabin.

We also tested our concept by creating a full scale mock-up of the cabin interior. By engaging with both physical prototypes and digital computer modeling, we created the final mock-up by finalizing dimensions in CAD, printing and CNC full scale parts, and then assembled our prototype.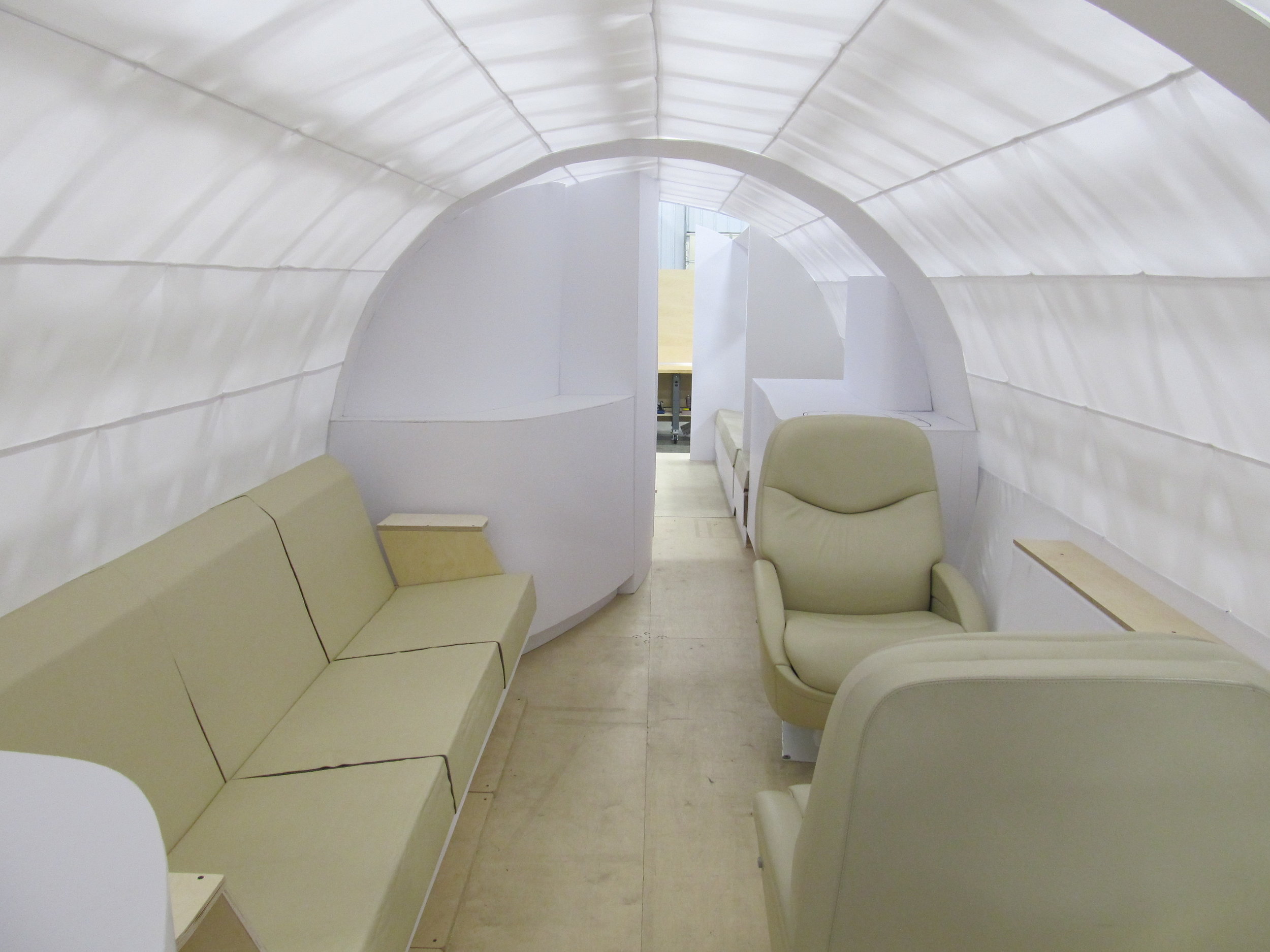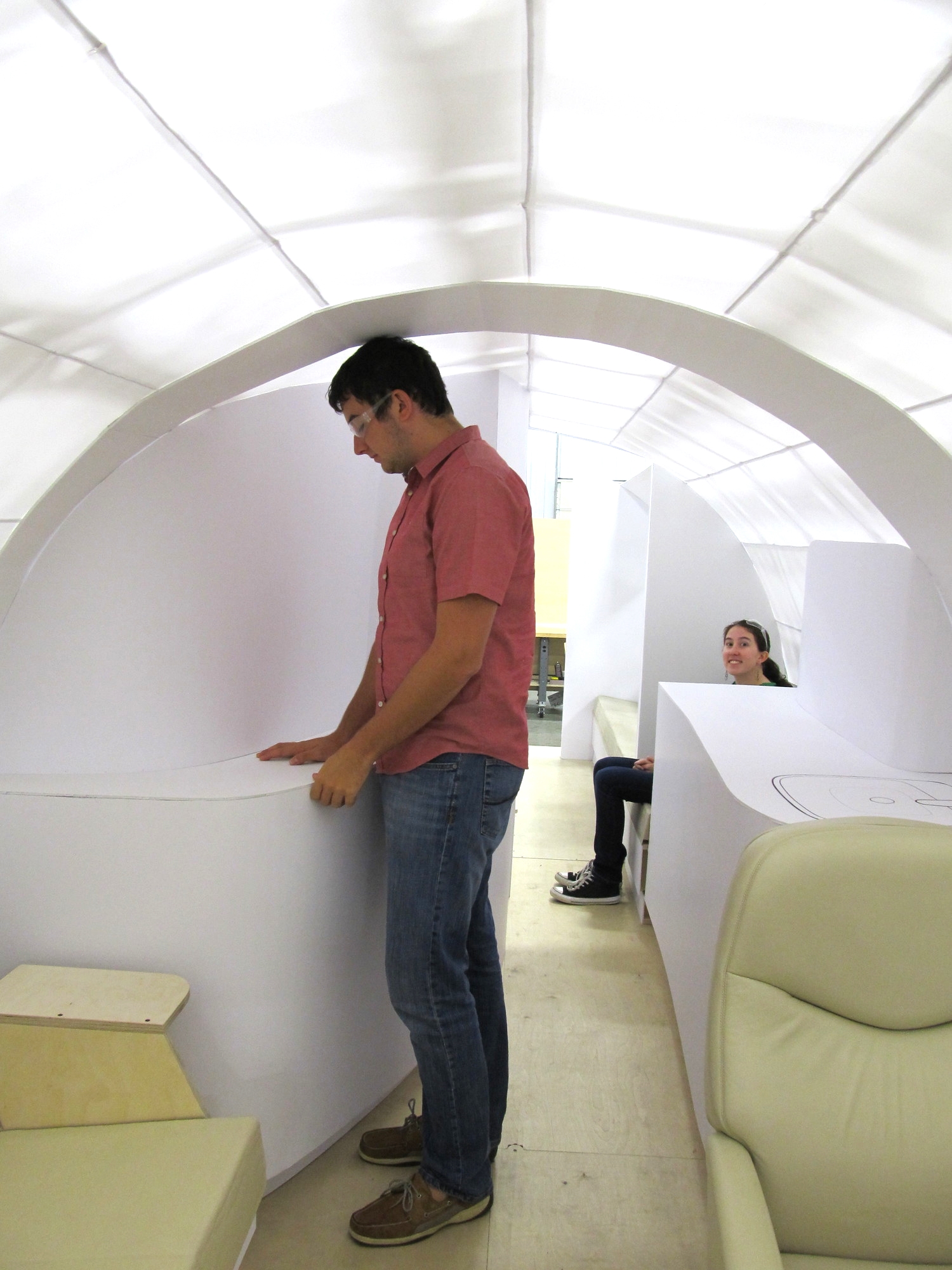 Skills
Industrial design, CAD modeling, Concept ideation, Color, material, and finish, Market research, Physical prototyping, Sketching.