Jib is an autonomous ferry service that aims to connect and unify adjacent neighborhoods to Seattle's Lake Union by utilizing the ample amount of waterfront parks green spaces throughout the Puget Sound area. An adjoinging app is used to plan a sailing for scheduled times or request a private ferry for multiple people.
C O M P A N Y
Personal


Y E A R
2020


R O L E
UX, UI, Visual Design, Industrial Design, Animation, Music, Illustration

With Seattle's public transportations options being limited to buses and only 22 miles of the planned 116 miles of light rail to be completed by 2041, this project could be an additional and dynamic part of the overall future transporations plan.
Discover Destinations
An adjoining app is used to plan a sailing for scheduled times or request a private ferry for multiple people. The service could be used for a daily commute, a night out, or maybe just a sightseeing tour that begins and ends at the same location.
Connecting Seattle
Lake Union and it's adjacent neighborhoods possess many waterfront parks and public access locations. There's ample possibility to use these parks as Jib Ferry terminals to create more foot traffic in neighborhoods on a night out to discover a new restaurant or bar. Seattle has about 200 miles of fresh and salt water coastline where floating ferry terminal could be set up and then moved to other locations to adapt to changing usage patterns.


Slowing down
We all know that we could take some time to slow down. Jib Ferries gives you an opportunity to commute and travel in a relaxing way while enjoying the view of Seattle's lakes and waterways.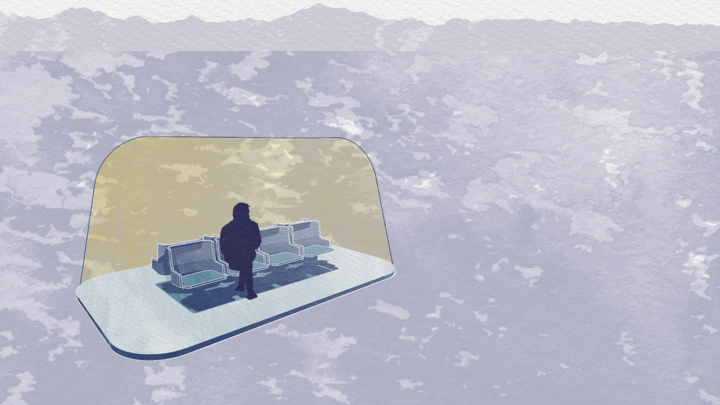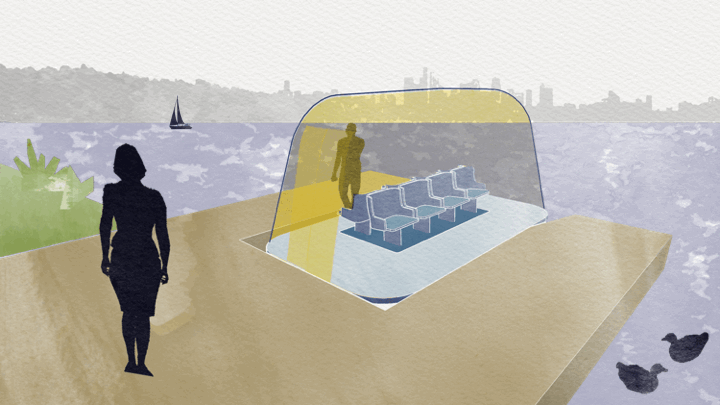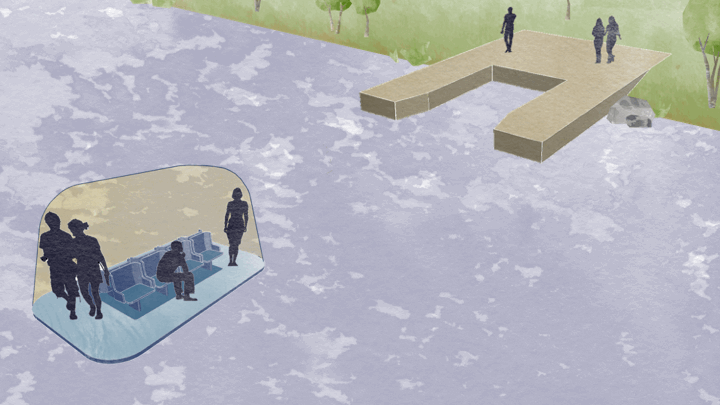 A comfortable commute with a view

The Jib Ferry design has 8 individual seats, which unlike bus seating, have armrests that seperate you from the next commuter, and also face outward to emphasize Seattle's downtown and moutnain views. Doors on each end of a Jib Ferry are large enough for wheelchairs, and floating dock terminals would keep both the boats and docks at the same level for easy boarding.